Live Beer Blogging - brewery 8 #ebbc13
Badger - the roaming Roy dog
Blackcurrants, cherry, Apple, BlackBerry.
Lovely beer, we warming alcohol finish.
7.5%
About Reuben Gray
I'm an Irish beer writer based in Dublin, Ireland and supporter of Irish Craft Beer. Former Chair of
Beoir
, Ireland's beer consumer group.
I'm also a certified beer judge.
Subscribe to my YouTube Channel
Twitter Updates
​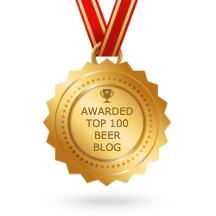 RECENT POSTS$type=blogging$m=0$cate=0$sn=0$rm=0$c=4$va=0
RECENT$type=list-tab$date=0$au=0$c=5
REPLIES$type=list-tab$com=0$c=4$src=recent-comments
RANDOM$type=list-tab$date=0$au=0$c=5$src=random-posts